 Artful
Authentic
wedding photography
MARC M WILSON
WEDDING PHOTOGRAPHER Christchurch
– immortalise your meaningful moments as art –
I capture Special Occassions creatively
You'll always treasure wedding photography that is extra special, that captures the occasion authentically and well to become more than just a record but to also be works of art. Your meaningful moments captured and wrapped in creative, lively and beautiful ways as story-pieces to make the most of your occasion for times to come. It's your wedding—let's immortalise it in a worthy way!
MY STYLE
I aim for authenticity—natural, genuine & lively over posed & static, with an eye for those moments that are full of life. I've cultivated an array of creative in-camera and processing tricks to bring out the feel, add interest, depth and aesthetic allure for unique, artful, lively images you'll love.
EXPERIENCE
Yep, I've been doing photography and wedding photography for many years, but as for your experience, it's important to be comfortable and have a good rapport with your wedding day photographer. I'm broadly relatable and easy to get on with, flexible/adaptable as overcooked asparagus, and I like to enjoy the process with you—which makes for even better photos!
WHERE
I am based in Christchurch, New Zealand. Where are you? Maybe I can be there too.
"each one is a work of art!"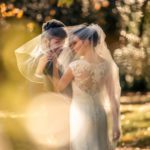 Joel & Rachael said:
Marc went above and beyond for us. He takes great care in every part of the job and the results have spoken for themselves tenfold. He has a sharp eye and notices things that many would miss. Our wedding was 2 big days with a lot going on and Marc was able to work with every complexity and change of plans. We were overjoyed with the final outcome and will treasure the gifts he produced for us forever.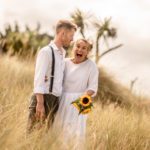 Seb & Sophie said:
You're the Bomb!!!
I sent the gallery to my family and just chatted with my sister while she looked at them. Remember she is Miss Creative: photographer, model, artist, fashion designer etc. SHE WAS AMAZED!!!!  She kept saying you have such a gift, and
"They're some of the best wedding photos I've ever seen"
"He has such an eye"
"He's so good at natural photos"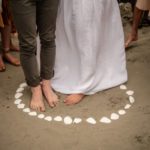 Sophie's Parents said:
Wow these really are stunning. He really has captured the spirit of the occasion so beautifully. I was in tears looking through these they are sooo gorgeous.
Absolutely STUNNING photos!
Each one is a work of art. Marc could be a famous photographer! He really captures the emotion.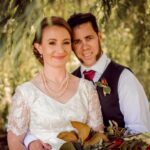 Adam & Jenny said:
As someone who is usually more comfortable behind the camera, I felt a little apprehensive when it came to our wedding photography but that quickly passed with Marc and his professional yet relaxed/relatable approach. He understood exactly what we wanted & the results speak for themselves.
We couldn't have been happier and they're still a truly treasured record of our special day. We felt truly blessed with your services & our wedding photos.
beautiful wedding photos are something you will treasure above just about any other possession.
If your house was on fire and you could only grab a few possessions, chances are one would be your wedding album!  (If that does ever happen, don't worry, we can print another).
Like a good wine, wedding photographs become more valuable to you over time—they are an investment, but one that you get to 'drink' as often as you like!
Engagements  //  Ceremony & RECEPTION  //  Album Books  //  Websites
You call the shots
It's your wedding. So it's good to talk it over first with a cuppa to help establish what you'd like, I listen to your requests or ideas, offer any suggestions and we plan anything we need to.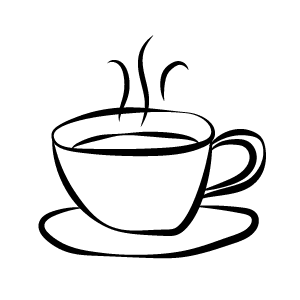 The Options
Generally, shooting a wedding means that I show up and cover any or all of the various meaningful stages of the day—or days—such as:
engagement—this is entirely separate from the wedding shoot, but I thought it best to mention it! You may want a 'mini shoot' as a couple somewhere when you get engaged. As well as a great source of announcement shots, it's also a great opportunity for us to get familiar with the experience together before the wedding.
preparation—shots of the venue settings, bride and or groom getting ready, ring shots, etc
Ceremony—all the important people and moments
People—organised group/family shots as well as candid shots
Photoshoot—a bride & groom portrait session, short, or a more special with a venu visit somewhere
Celebration—all the same as above for the reception event!
We'll also discuss style of images—the kind of thing you like, whether specific or a range.
I like to visit the venue with you at some stage beforehand—preferably at the same time the occasion will occur.
The Shoot
For all these stages of your wedding, I will be hunting out 'genuine moments' on the scene—you're going to love these! Of course I fight hard to capture and document all the key occasions—like the isle, the ring, the kiss, etc.  Then there's group portrait shots which are usually more posed and more formal.
We will have agreed on the key things you want covered, so I will be working in the background—or foreground when needed and will direct people and groups as required for portraits and group shots and to help with a good setting—lighting, background, etc.
I'll be working to achieve beautiful, quality wedding photography that deeply captures the occasion.
The Outcome
After all that, I'll have thousands of images to sort through. I select and categorise the best ones and apply a refined customised process of digital development that really makes the most of each one.
You will end up with 10–20 hero shots, 100–200 great/key moment shots, 500–1000 good shots—there's all the occasions and people, groups and things like rings, clothes food tables, etc.
WEBSITE // At the end, you will get access to your own gallery website of photographs of your wedding. You can invite others to see the website too—so you can share with family and friends.
IMAGES // You can download any of the images from the website gallery for use on social media etc. I will send a download link to full size image files of all the top shots, or any specific ones you want.
EXTRAS 
PRINTS // Quality art prints of selected shots can be ordered at whatever size you'd like. These can be prints, framed prints or printed canvas.
BOOKS // This will be your more precious possession!  The whole story told through the best shots, collated into a stunning, professionally designed, perfect bound wedding book—you'll never regret this!
The Process
A huge part of great-looking wedding photography is in the post-processing (development) of the images. This is an art form in itself and can play a huge role in how awesome your images look. With my background as an artist and graphic designer (and photography!), this is another strong point I offer.
I give custom attention to all the images, not a blanket one filter fits all, working them through a suite of refined adjustments and effects that I have developed over the years.
I offer a range of development styles to suit your taste and wedding and can also do multiple style copies for some images, ie colour & B&W or vintage, etc.  After a point, there is a small charge per image for this.
For the main hero shots you'd like to frame, I may do further editing work to really enhance and make the most of them as an art piece.  For any further special shots, editing would be charged on a time basis.
Moments are a moment—make them immortal in X-factor images to rock your married socks for years to come!
Give me a call or email for a no-obligation chat, or to go for a date & engagement of my services!
Questions? Like to shoot ahead?—leave me some lines